While historical photographs of this source haven't been found, the pattern is allegedly in Cairo, at the Sultan Hassan madrassa (1356-61 AD / 757-62 AH), and most likely a wooden lattice screen.
From my early days of studying geometry, I first saw this pattern in 
Hasret Brown
's gorgeous painting 'Star Soul' and it became an instant favourite. I attempted Issam El Said's analysis, ticked it off my to-do list, and since then I've recreated, refined and painted this pattern a record number of times (six) and never found myself bored of it. It was also the subject of the first geometry workshop I ever taught in 2015.
This pattern also appears in Iran and Central Asia as a wooden lattice and iron/stained glass
orosi-sazi 
screen.
You can learn to draw this pattern from
Samira Mian's tutorial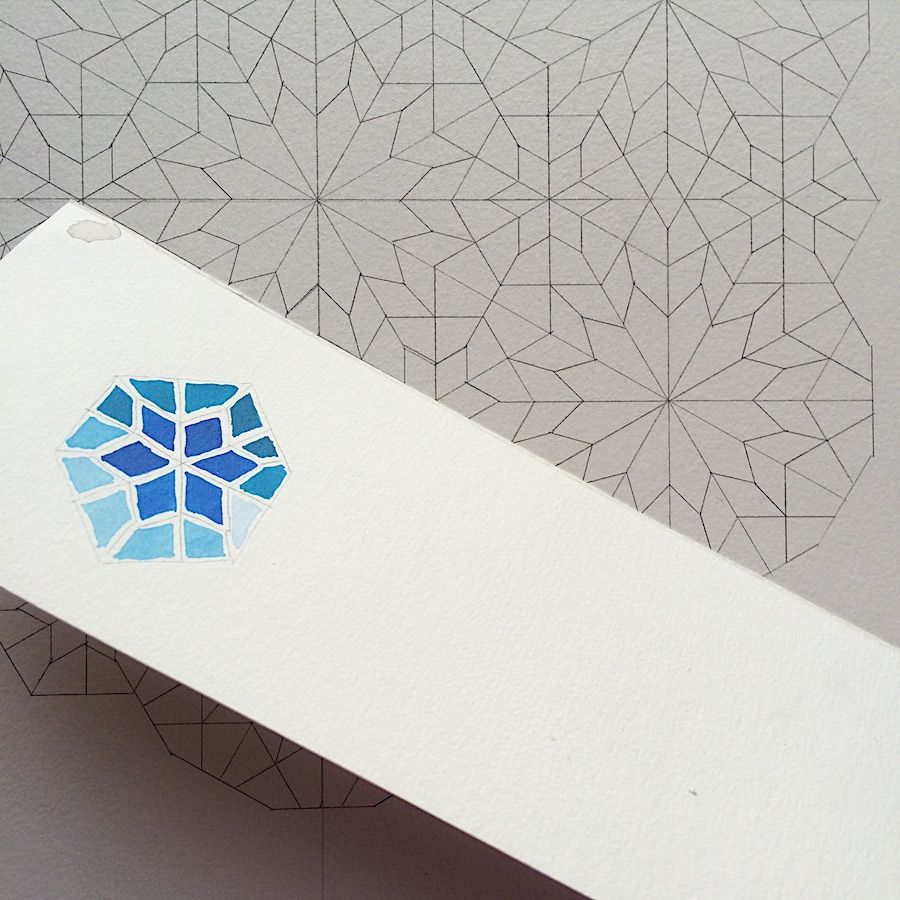 2015
25cm x 25cm
India ink on mixed media paper
Private Collection
-
2015
25cm x 25cm
Acrylic ink on mixed media paper
Prints Available
-
2016
32cm x 36cm
India ink on cold press paper
Private collection
-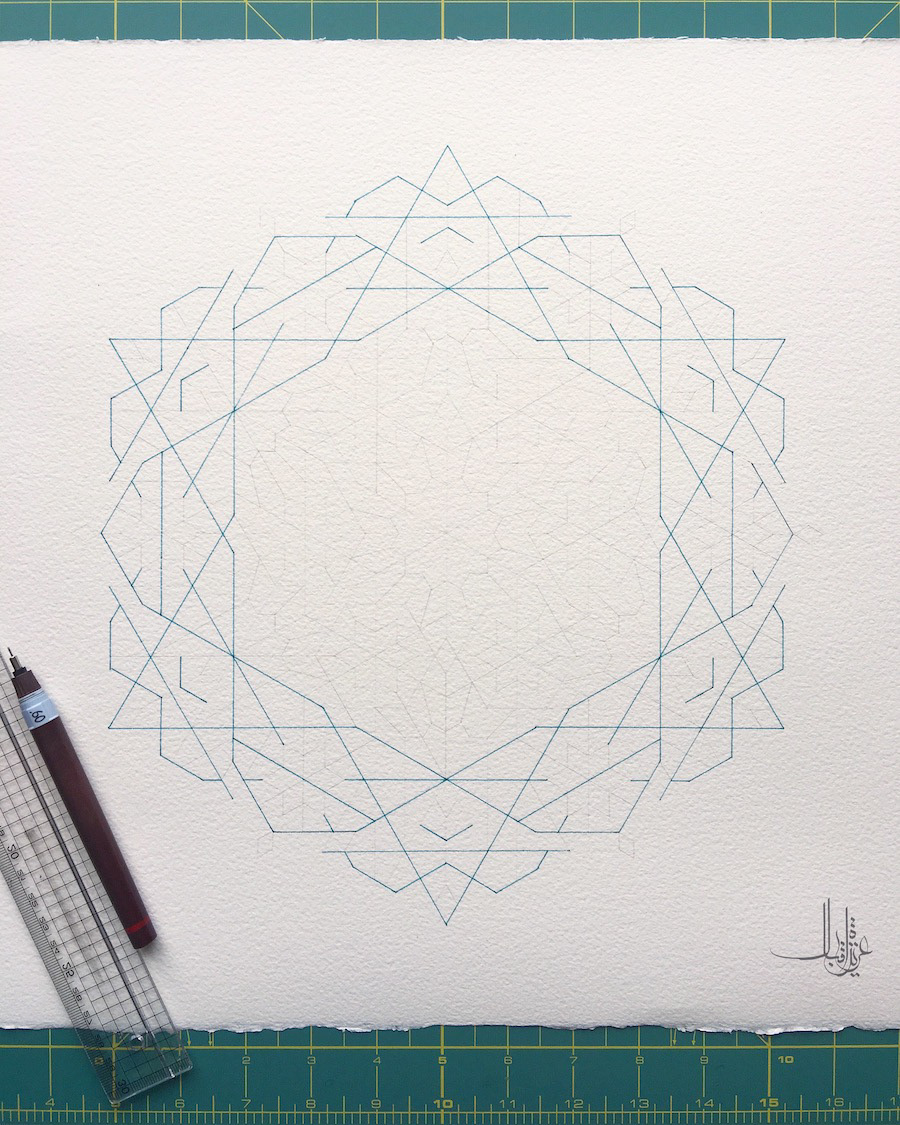 2018
36cm x 38cm
Gouache and 24k Gold on 100% cotton paper
Private collection
-