The Paigahs were influential aristocrats during the rule of the Nizams of Hyderabad, from the 18th to 20th century in Deccan India. The architecture of their necropolis is unique with intricate jaalis in lime plaster and exquisite stucco carvings. I visited in 2018 and what stood out to me was the extensive array of geometric patterns used in the architecture, many of them unique and unusual.
I analysed and drafted a series of drawings of the entire collection of 35 geometric patterns – which is all the patterns I was able to document – so far. I was also inspired to create a series of new designs of my own, inspired by the Paigah patterns.
23 of these geometric patterns are based on a basic six-fold isometric grid. You can
download
a printable to trace these patterns yourself, or you can attempt to draft the grid using a ruler and compass using this
tutorial
.
-
Off the beaten track, the monument is currently under restoration by the Aga Khan Trust for Culture since 2019.
-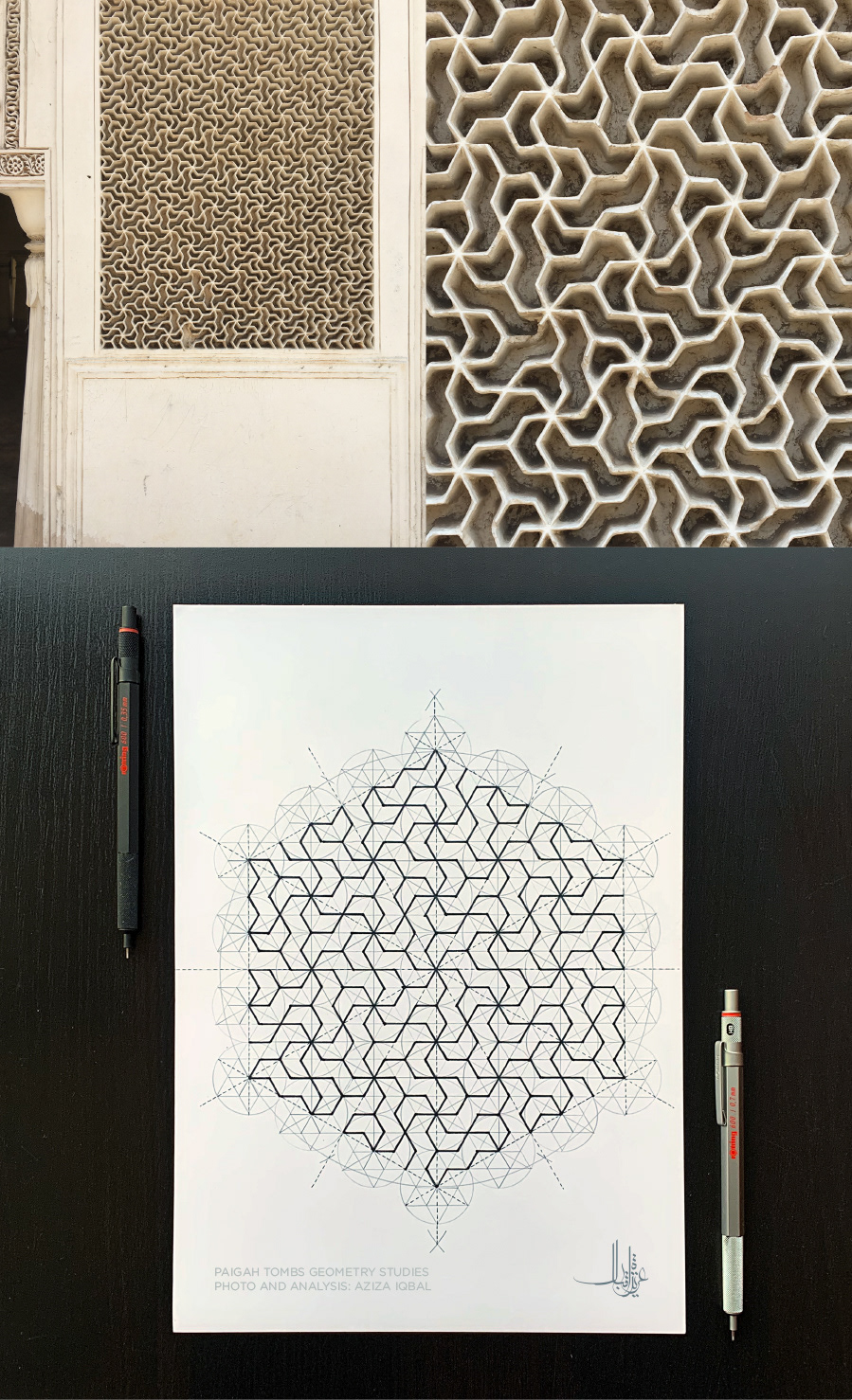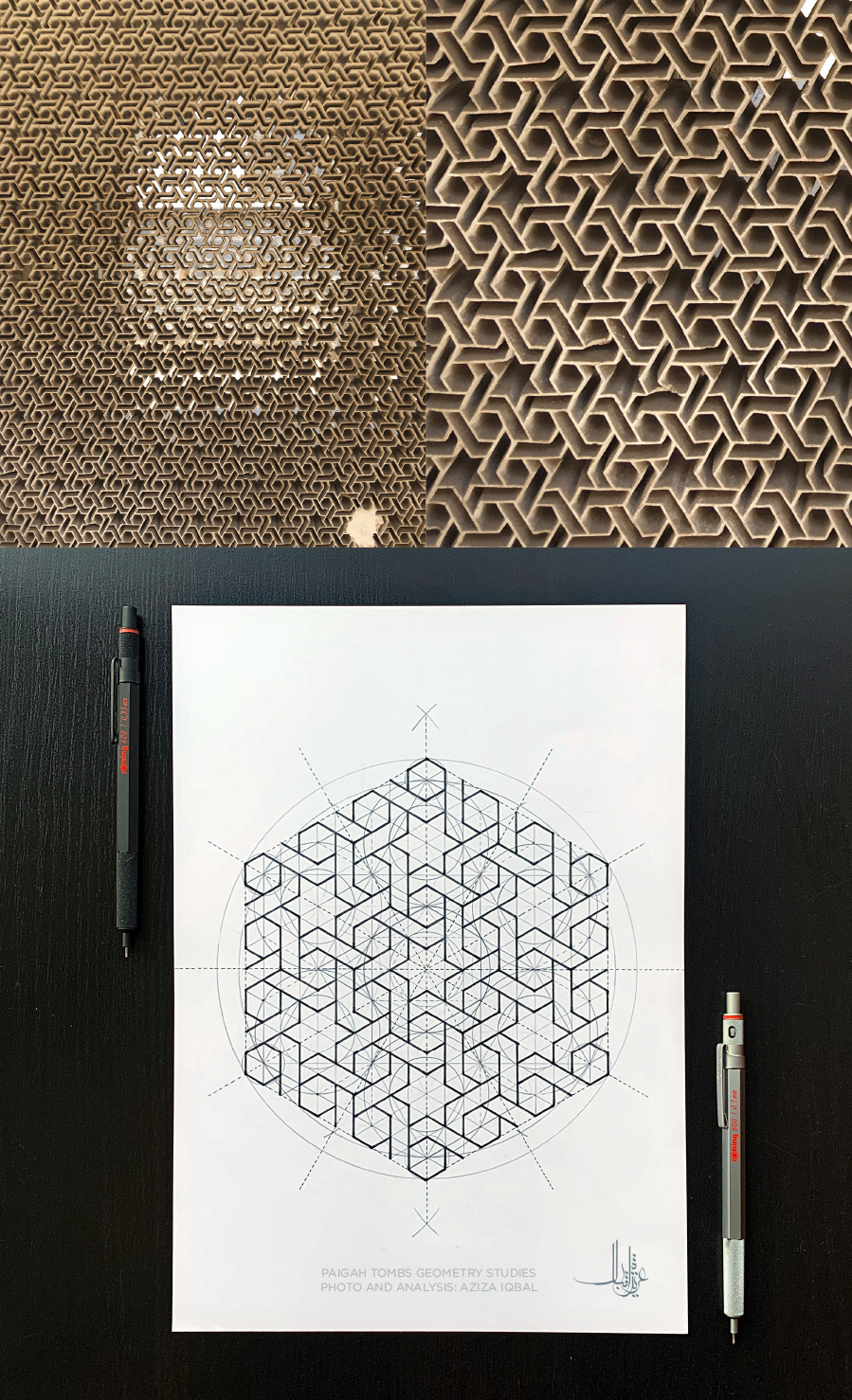 Pattern 35 is part of a corner panel, carved in stucco, in one of the many courtyards. Since I spent quite a lot of time analysing this design, it resulted in its own spin-off series, with an independent collection of patterns inspired by it.