This is an original, spin-off collection inspired by my comprehensive Paigah Tombs series – where I analysed and recreated every geometric pattern found in the 18th century monument located in Hyderabad, India. 
​​​​​​​
-
You can see the main collection here:
-
From the 35 geometric patterns I documented on my visit, one of them was certainly the most unusual, and due to the time I spent trying to decode the layout, it ended up as the final pattern in my collection. Part of a stucco panel in one of the many courtyards, it is in fact a proportionally accurate pattern. The underlying geometry is intact, however it was the bizarre choice of tiling that made it interesting.
-
The next few images showcase my process in deconstructing the pattern and its unusual tiling system.
-


Instead of the original Pattern 35 of the stucco panel, I was inspired by these curious shapes that form the blue module. I found that they tessellate quite beautifully on their own, and composed new patterns using each of these shapes individually, in a more orderly tiling arrangement.
-
AZIZA IQBAL © ALL RIGHTS RESERVED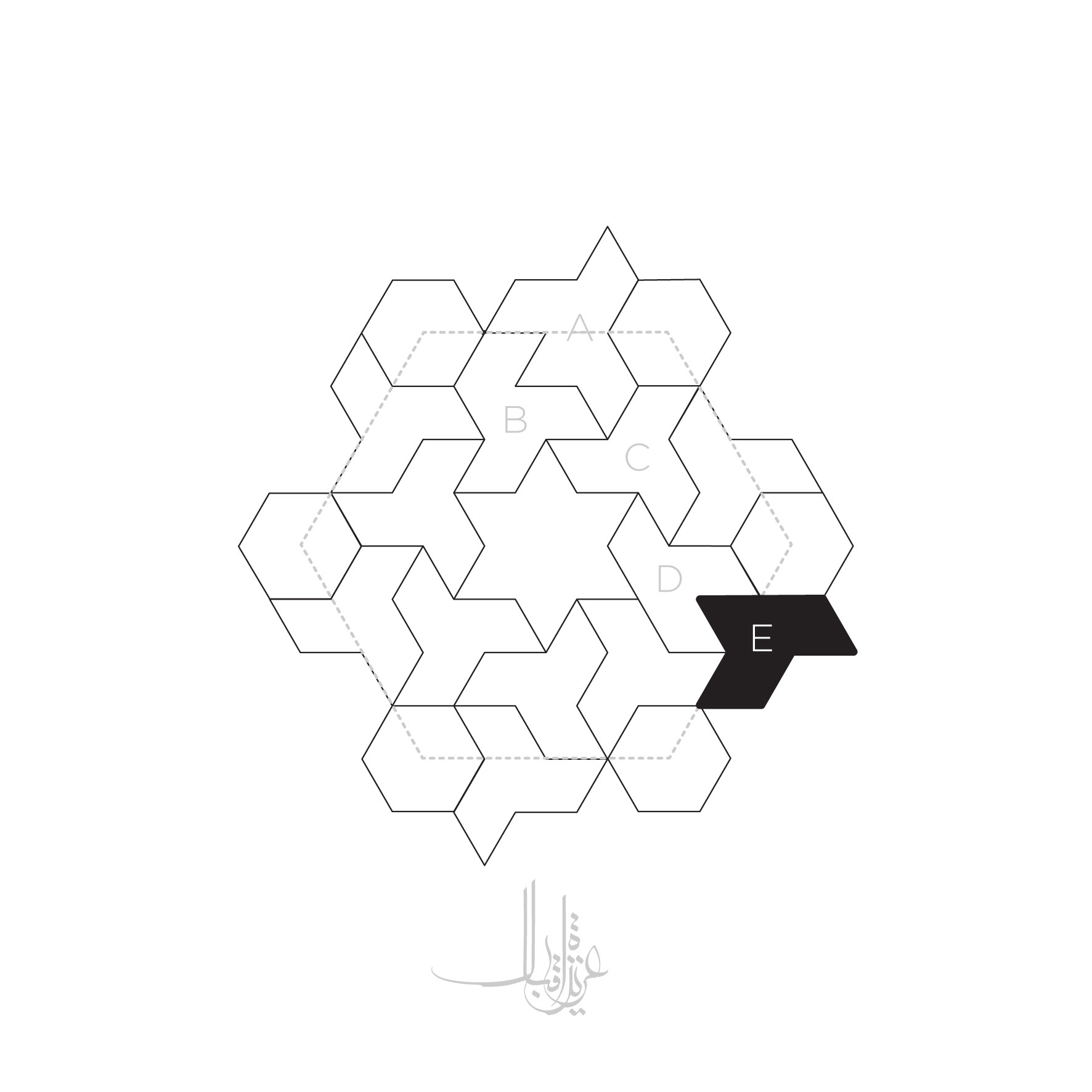 AZIZA IQBAL © ALL RIGHTS RESERVED