Manifesting the unseen, 2018
Manifesting the Unseen
is an arts & culture project that seeks to remove barriers & reveal hidden truths by creating a discursive space to experience the unique artistic language of Islamic art & its modern cultural expression. 
In 2018,
Manifesting the Unseen
 brought together an international group of Muslim women artists to East London, and will invite the viewer to see the unseen; and challenge their perceptions of Islam and Muslim women.
Supported by Arts Council London and Guest Projects 
-
A LIGHT WITHIN: INSPIRATION
Islamic art perfectly encapsulates the paradoxical nature of Duality: revealed and secret, simple and complex, process and result, introspection with revelation. This duality is also illustrated in two of Allāh's 99 Names,
Al Bātin,
The Hidden and
Az-Zāhir
, The Manifest.
The title of this collection references a beautiful parable in the Holy Qur'ān, from
Sūrah an-Noor
, verse 35, which speaks of Spiritual Light, and of which Allāh is the Supreme Source. Inspired by this metaphor of sparkling glass and inner light, Aziza combines her love of architecture, mosaics and mirrors, with the duality of reflections and shadows.
-
AZIZA IQBAL © ALL RIGHTS RESERVED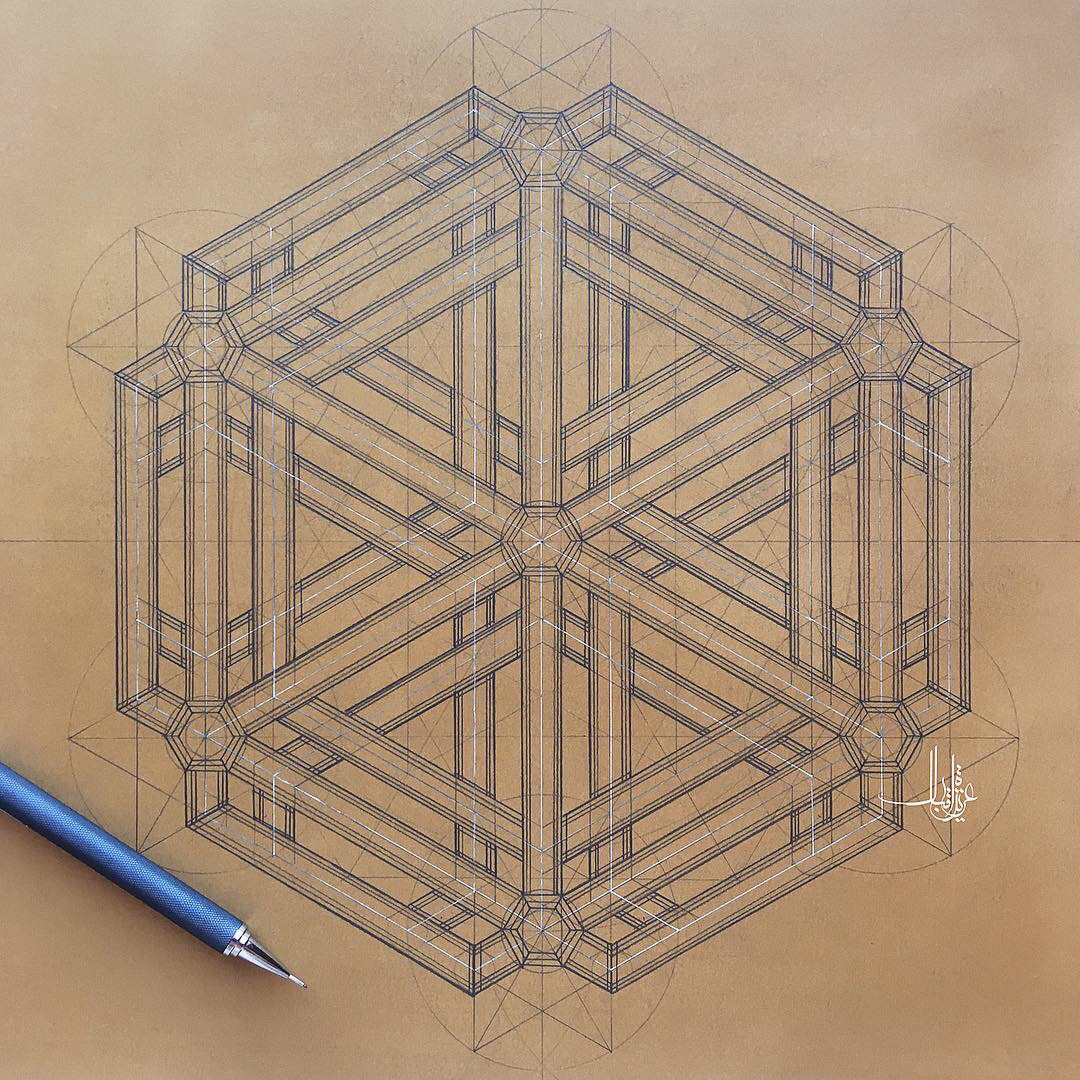 -
And there were two,
Because, Duality
Because,
Action has reaction
Day has night
Shadow has light
Everything has a partner, except The One,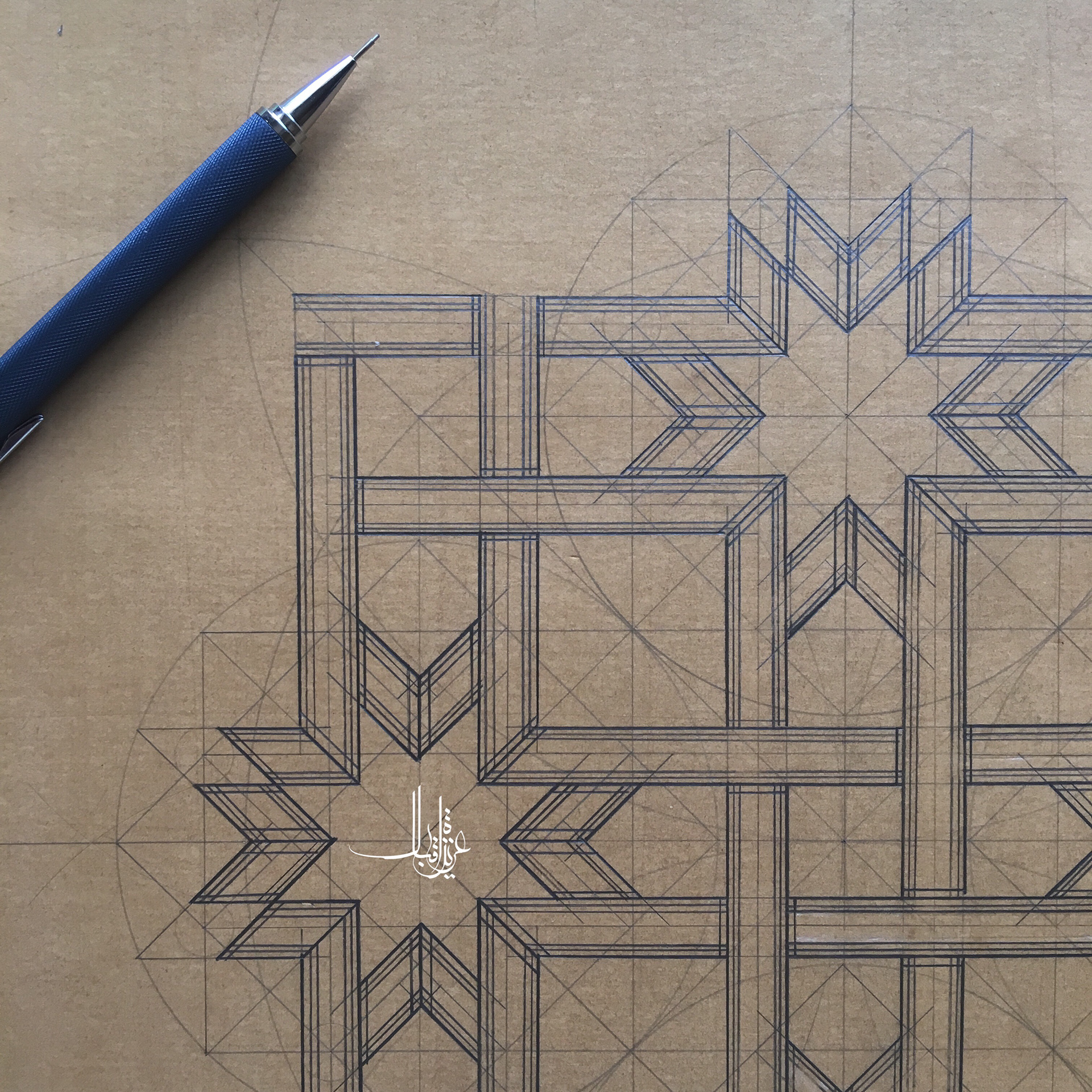 -
inward and outward
our light and His light
goodness and reward
seeking and enlightenment
the certain and the unknown

-
-
action and intention
contemplation and realization
background and foreground
concealed and manifest
the rūh and the nafs

-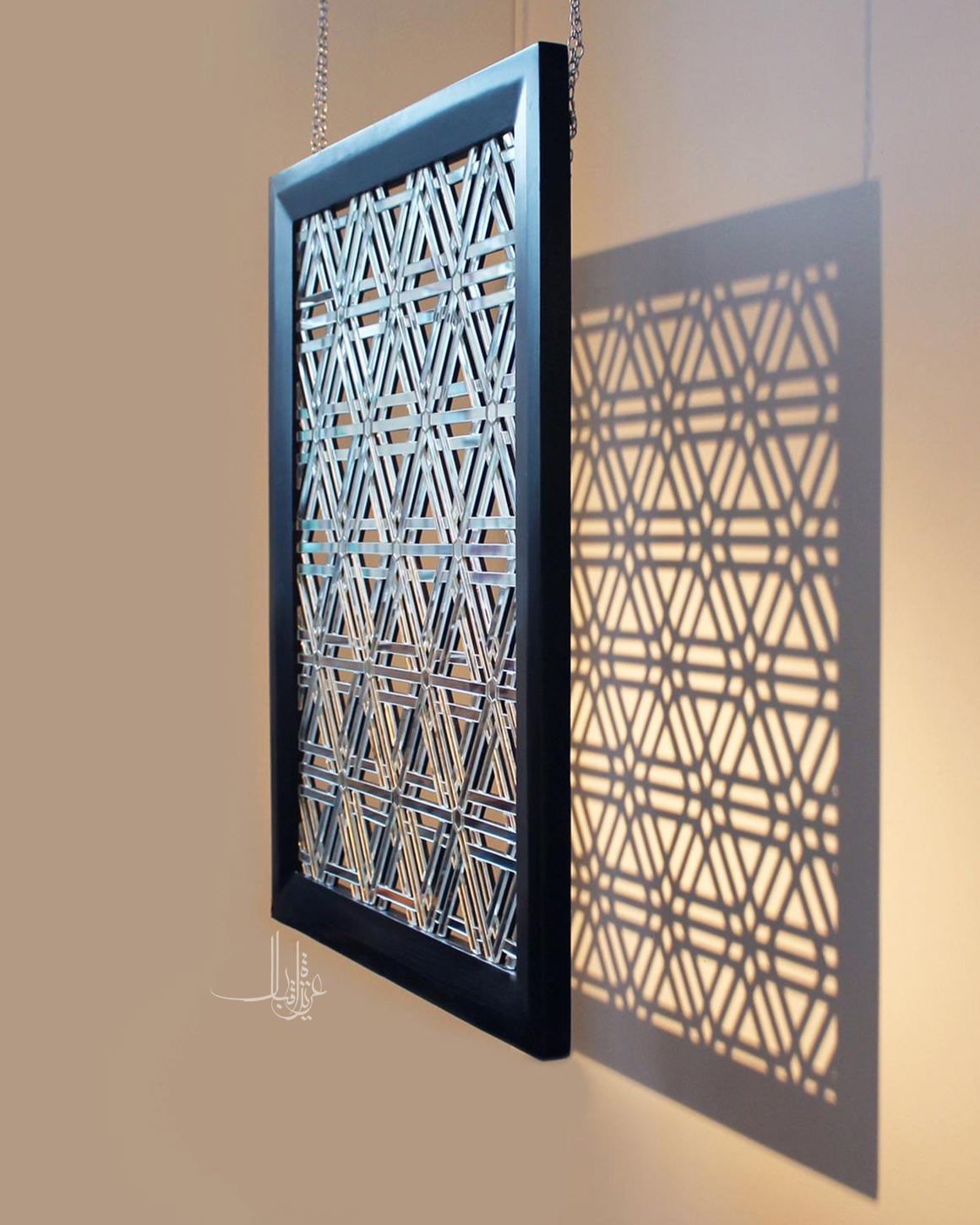 A Light Within I
1439/2018

92cm x 72cm, hand-cut mirror and teakwood installation
 - Supported by craftsmen Akbar Ali, Prasad Mhatre -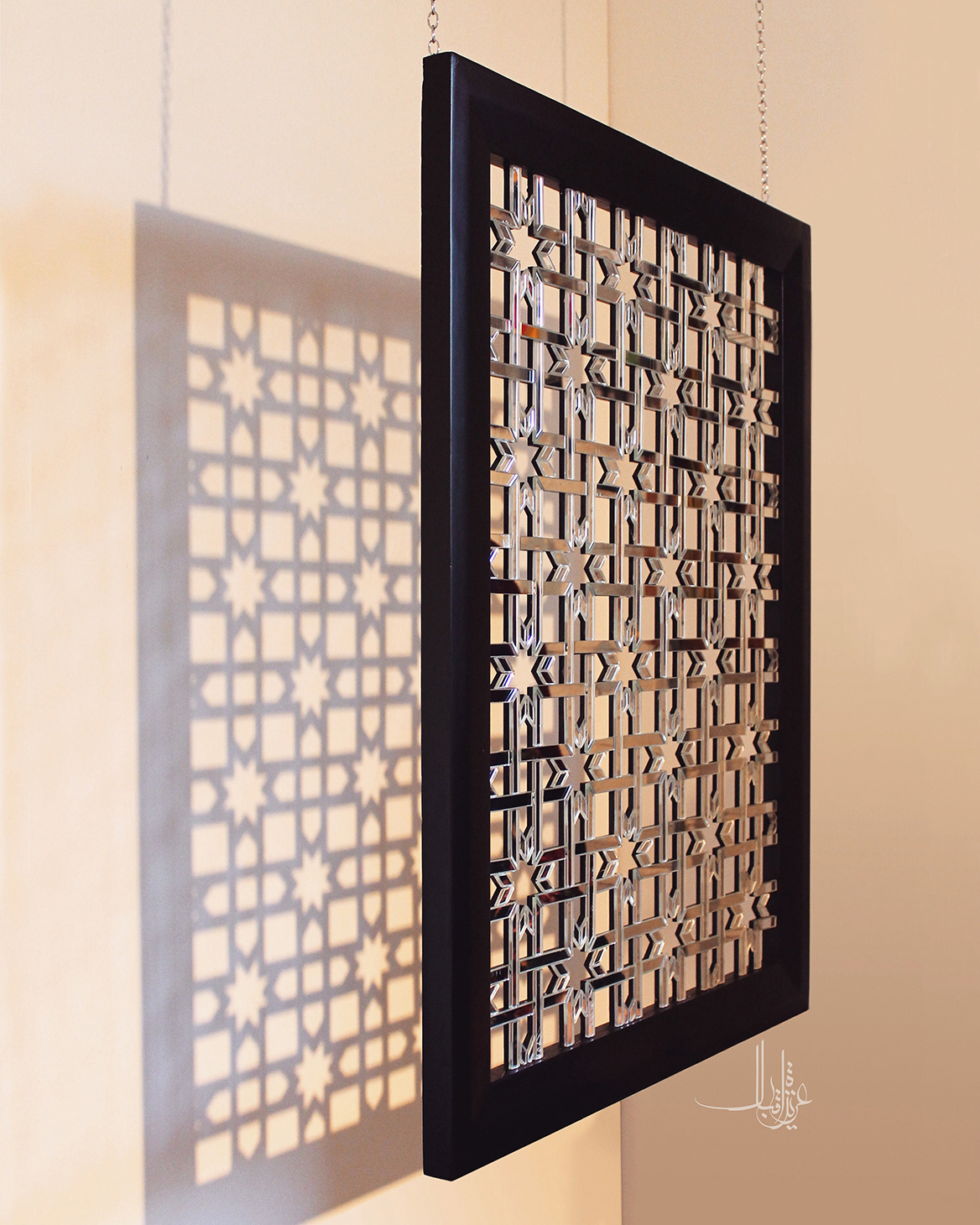 A Light Within II
1439/2018

92cm x 72cm, hand-cut mirror and teakwood installation
 - Supported by craftsmen Akbar Ali, Prasad Mhatre -
AZIZA IQBAL © ALL RIGHTS RESERVED