A contemporary rendition of the iconic knot patterns found in the Alhambra Palace. 
Al QASR
animation eventually metamorphosed into its phase two, and a section of this second rendition has been released as a limited edition screen print of 50 copies. To purchase a signed copy, contact hello@azizaiqbal.com.
The screen print was produced by the talented Mumbai-based studio Pritam Arts.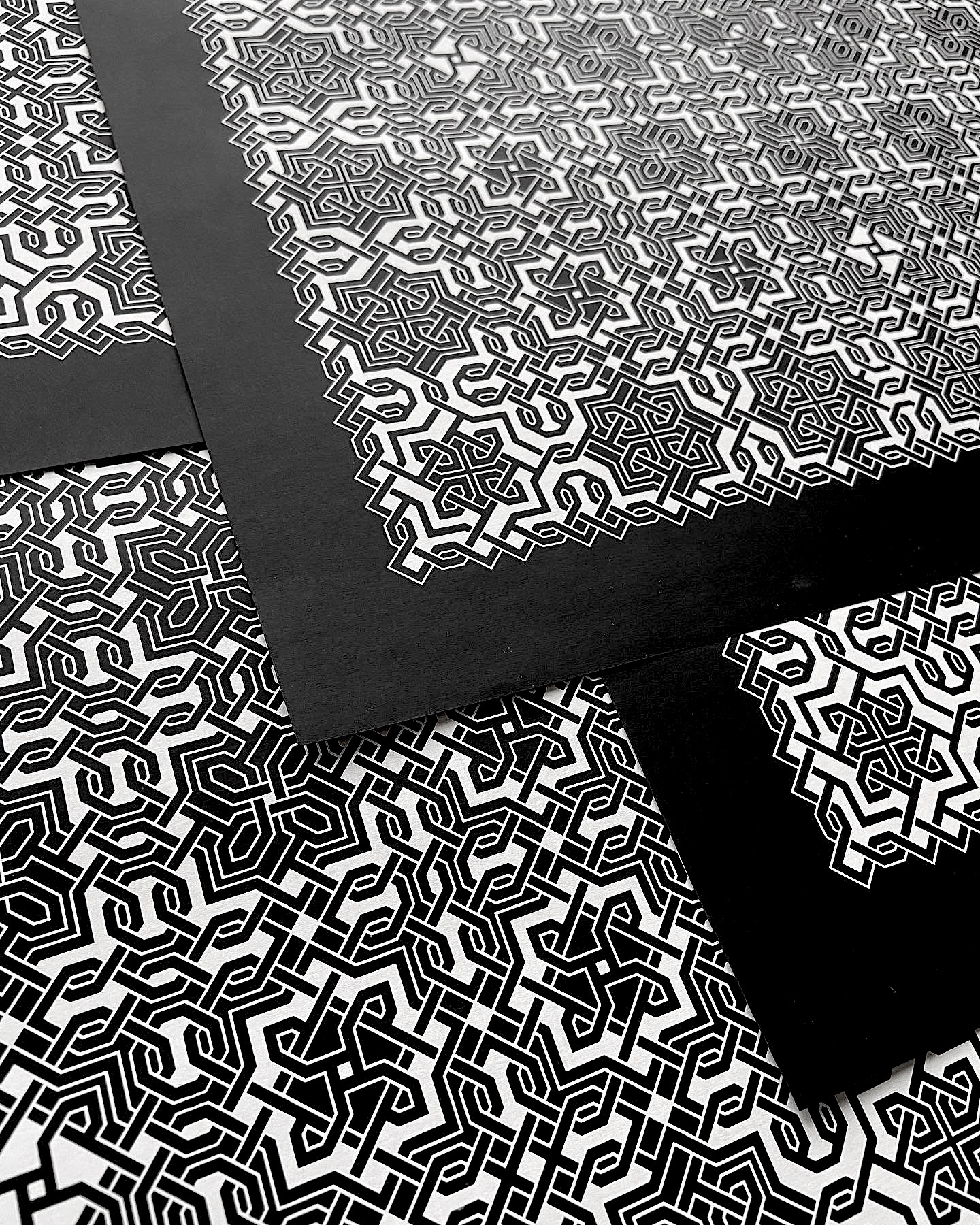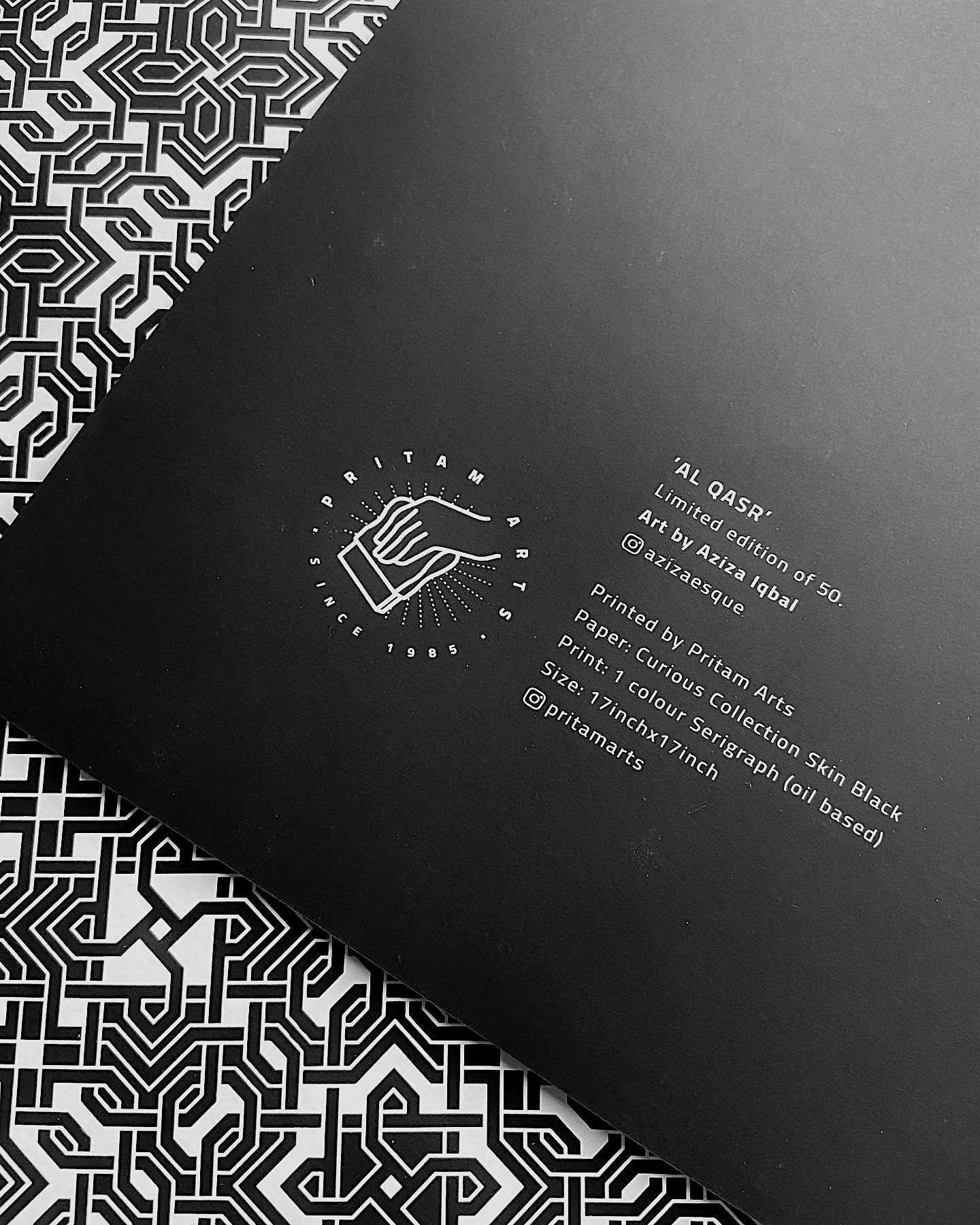 To purchase this limited edition print, please email hello@azizaiqbal.com
-
ABOUT CARPET PAGES III: PIXELS
October - November 2020
-
The Carpet Pages cycle is a series of shows presented by artist and curator 
Vaishali Prazmari
. 
The dazzling title pages of both Islamic and Medieval European manuscript books were called Carpet Pages in reference to their intricate rug-like patterns. These exquisitely detailed and highly ornamented and illuminated surfaces were covered in arabesques and geometric patterns and often included the use of gold and jewel-like, precious pigments. As book pages are sequential, so future shows will build on this third chapter. The curator's love of carpets also reflects the wider goal of this show sequence which is to bring together diverse artists with similar interests into a whole; to unite disparate elements into a unified pattern, which is one of the goals of rug-making itself. Carpets are visual feasts for the eye and this third iteration in the Carpet Pages cycle promises the same. 
-
-


RELATED:
-
AZIZA IQBAL © ALL RIGHTS RESERVED