Perforated lattice screens, or '

jālis

,'  are ubiquitous in the Indo-Islamic architecture of the Subcontinent. Filtering light, while providing their enclosures with privacy, they are some of the most elaborate design features particularly in Mughal buildings. The interplay of light, shadow, and pattern, has always one of my primary interests out of all the manifestations of Islamic art and architecture. 
This growing collection aims to analyse and recreate classical examples of geometry of the Mughal style, and what makes it unique among the mastery of other Islamic geometric canons, such as the Seljuks, Moors, Mamluks or Persians.
Featured here are my analyses, drawings and studies from various Mughal monuments and a few paintings from

2015 to present. 
For more jaalis from Deccani architecture, click here
Emperor Akbar's tomb, 

Sikandra
Muhammad Ghouse tomb, 

Gwalior
All photos and analyses my own, unless mentioned otherwise.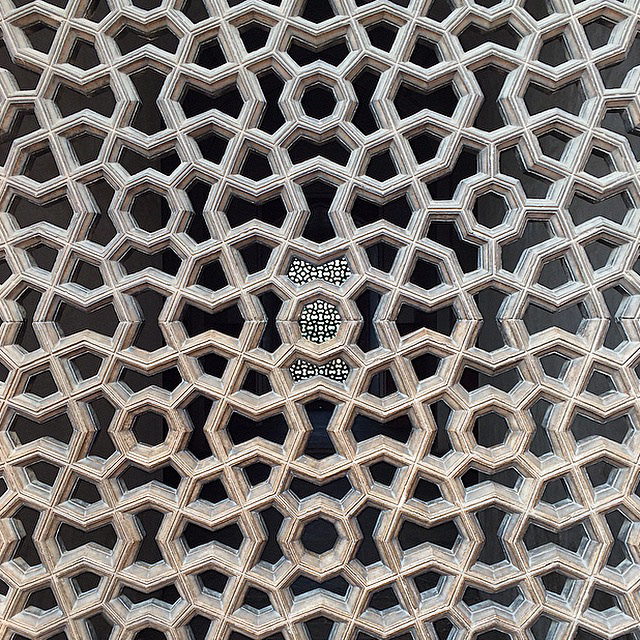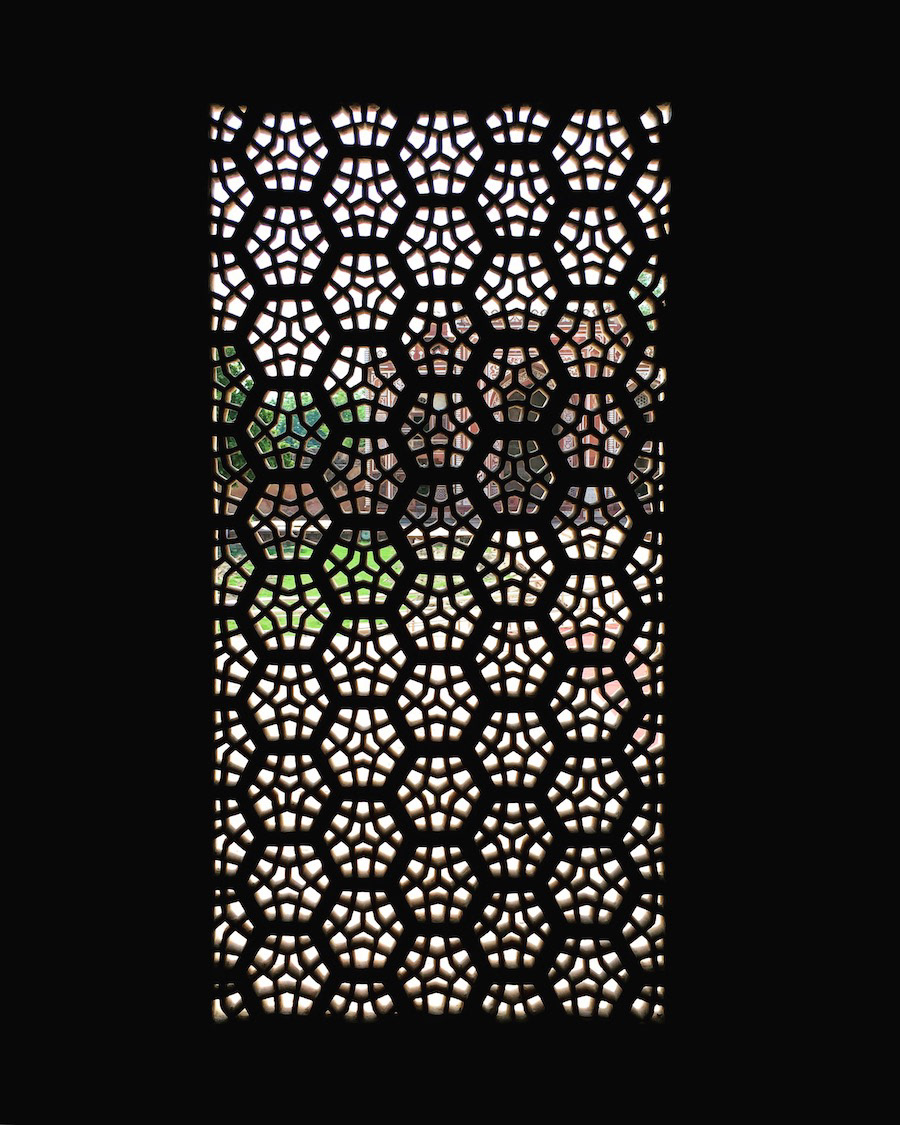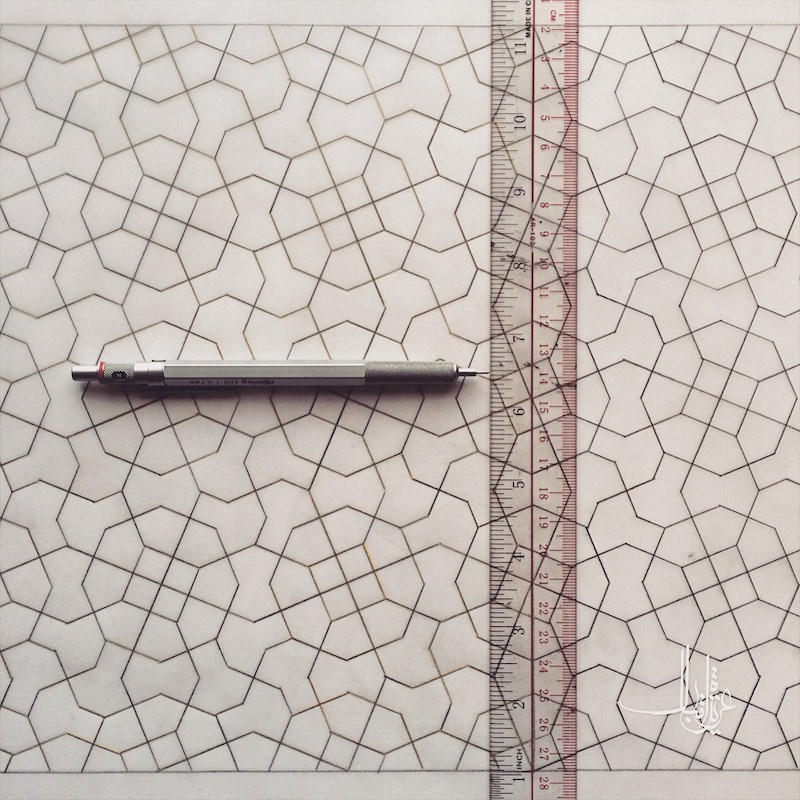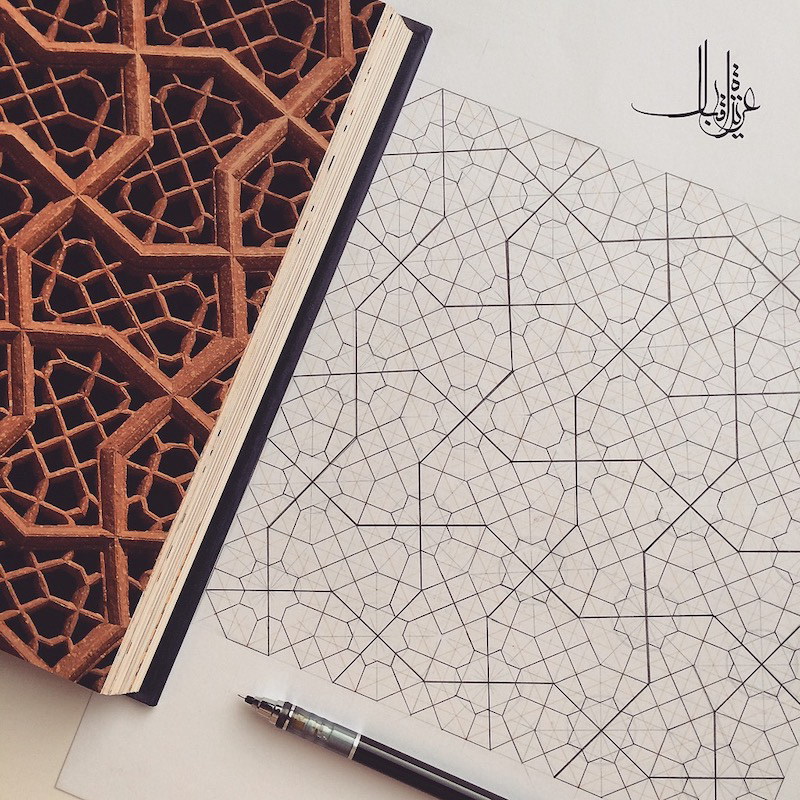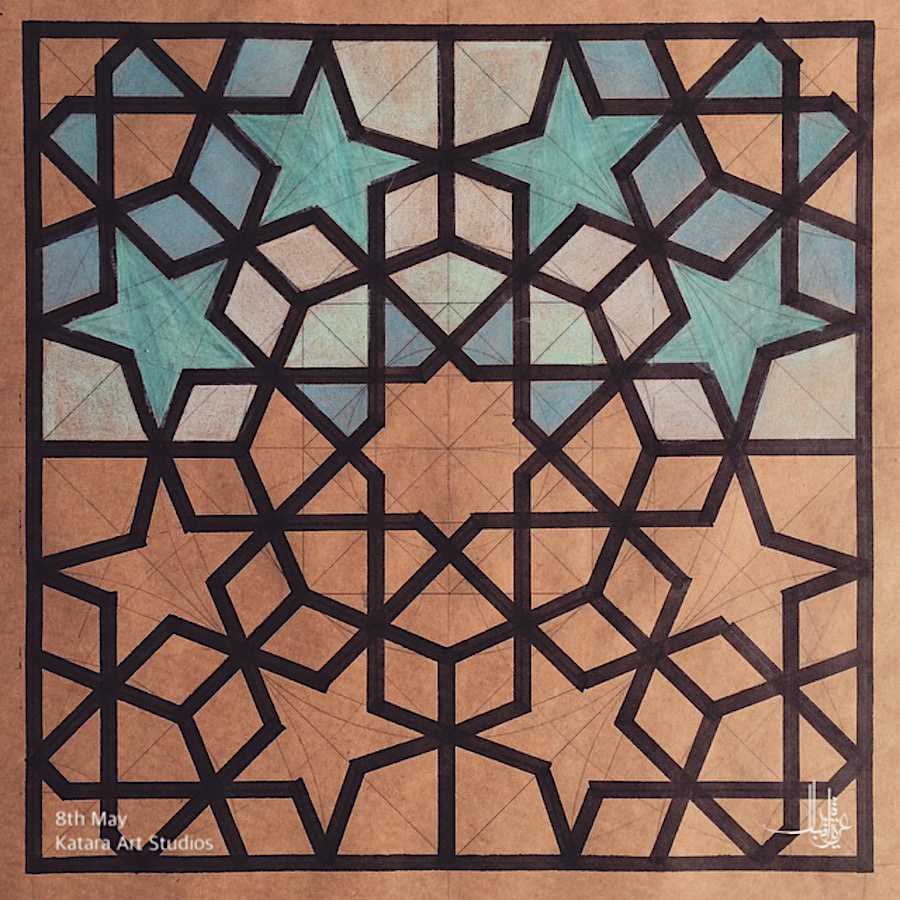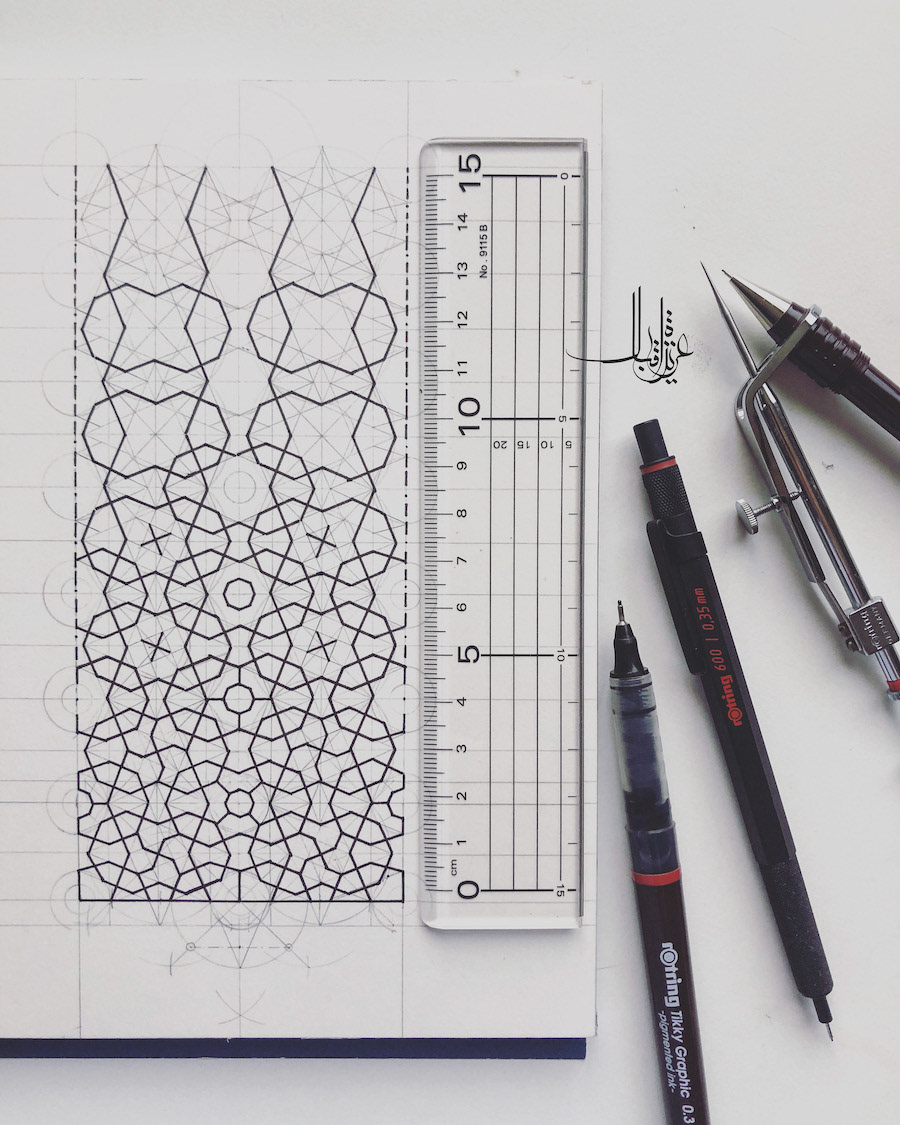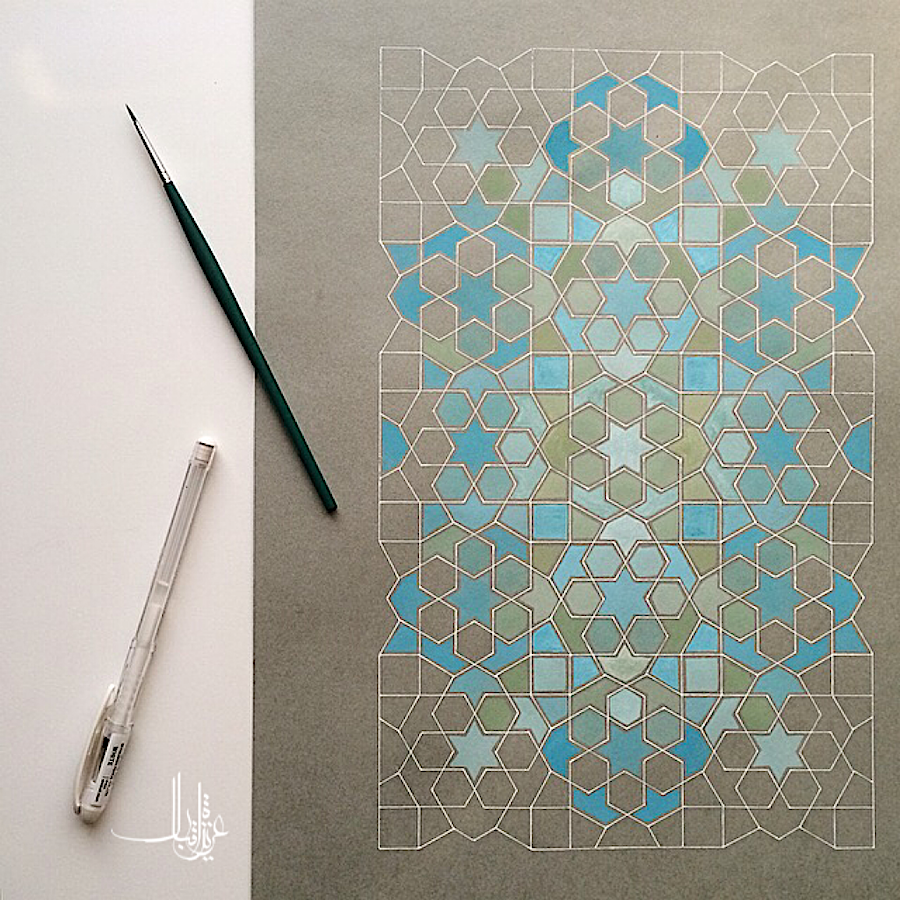 v&a Jaali
2015
Ink on paper
Pattern from V&A Collection
MUSEUM OF ISLAMIC ART COLLECTION
From the
Imperial Threads
Exhibition, 2017